Actors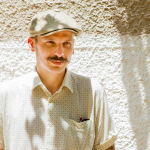 Manos Andreou – Actor (Paul) and Costume Designer
Manos Andreou is a fashion designer with over fifteen years of professional experience. After graduating from the London College of Fashion, he worked as a costume designer for theatrical companies, such as Shakespeare's Globe and English National Ballet. He is the senior designer of the casual line of .LAK, a Greek clothing brand, as well as the cofounder of Three Legs and a Model, a company producing cyclist accessories. Manos also tutors students at Greek fashion schools to pass on his knowledge of design.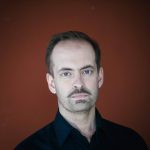 Dimitris Daskas – Actor (Man in the Market)
Dimitris Daskas studied theatre at the drama school "Morfes" of theatre "Embros" and Law at the Law School of University of Athens. He collaborated with Jean-Louis Martinelli in Botho Strauss' "Ithaka" in the Théâtre Nanterre-Amandiers in Paris. Later, he co-directed the show "Pays Natal", a devised performance based on the texts of Dimitris Dimitriadis "Lethe" and "We and the Greeks". In France, he directed the show "A tribute to Melina Mercouri". He played in the dance show "All is one" by Taxiarchis Vassilakos, and in the "A party at Delaba's place" and "A tribute to Grigoris Lambrakis", directed by Vicky Haut. In 2017, Dimitris Daskas performed in Anestis Azas's "Farmakonissi" at the Théâtre de la Ville, in Paris, and he also plays alongside Fanny Ardant, in Nadir Mokneche's "Lola Pater". Dimitris has worked in cinema and television in Greece, France, Cyprus, and Russia.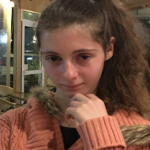 Anna Chryssanthopoulou – Actress (Girl in the Market)
Anna was born in Athens, Greece on September 23rd in 2004. She is in the second year of secondary school and lives in Marousi, Attika, a suburb of Athens. Anna attends theatrical play classes since she was four years old and since then she participates every year in the play her theatrical teacher writes for the children and teenagers who attend these classes. She loves theater and she would like to become an actress.
Production Team (Athens)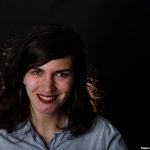 Maria Kanellou – Associate Producer
Maria studied Cultural Management in the University of Athens and then moved to Paris, where she received a Master Degree in Film Direction (Université Paris 8).
Back in Athens, she started working in the production of international films. In 2015, she co-founded the company Balkaniko Productions, which aims to contribute and explore visual arts, to discover and introduce new artists and to establish an artistic interaction between Greece and other countries.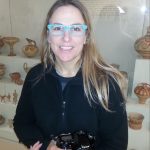 Tina Tavridou – Production Assistant
Tina studied Cultural Studies & Drama at the University of Gothenburg and interned at the Film & Video Department of The Museum of Modern Art (MoMA) and at the Education Department of New York City Opera at the Lincoln Center in New York. She started working in Greece at a current affairs TV program in 1992 as production assistant and has since worked as P.A., fixer, location manager, line producer and associate producer for National Geographic in Greece and Cyprus, the BBC, the History Channel and other. Tina also works in events organizing and was Editor-In-Chief for Greece for online European city guide Cityvox. When not working, she can be found exploring Greece sailing, riding her BMW 650 X-Country motorcycle, or training Shotokan Karate.
Nota Karamaouna – Research Assistant
Nota is an archaeologist and expert tour guide based in Athens. With a degree in Archaeology and Art History and a Masters in Byzantine Archaeology (École Pratique des Hautes Études, Paris) she has excavated and surveyed at many sites around Greece from Athens to the islands of Kos and Tinos, as well as at several sites in Turkey with the focus being on Cappadocia. Nota is currently organizing and leading special archaeological and cultural tours throughout Greece, Turkey and the Aegean.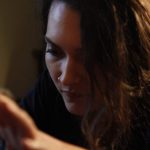 Eleni Boulasiki – Makeup Artist
Eleni Boulasiki graduated from the Cosmetics Department of the Technological Educational Institute of Athens and has continued her specialization in makeup through IEK AKMI. She worked as an esthetician for multiple years and has been a professional makeup artist for several movies and advertisements.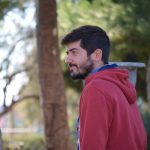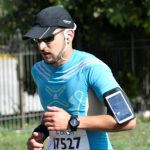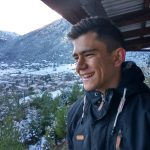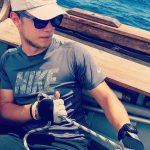 Amfitriti Crew
The crew of the traditional wooden boat "Amfitriti" was formed by volunteer Greek Scouts from the 1st Sea-scout Troop of Palaion Faliron in Athens, Greece. The Chief of the Troop is Tassos Bourazanis, an experienced skipper, who assisted in the filming of the documentary. The Captain of the boat "Amfitriti" is Michalis Magdalinos, who is also a leader of the scout section in the Troop. The two rowers are Mark Zorzos and Alexandros Hatziandreou, both of whom are deputy chiefs in the scout section.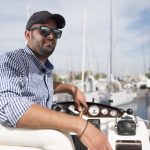 Konstantinos Eleftherakis
Konstantinos has been a professional skipper since 2012, with excellent knowledge of nautical art. He is the owner of a Cranchi Atlantique 40 ft motor boat. With love and respect for the sea, he organizes daily and multi-day cruises for people all over the world who want to visit Greece to have a great time and especially explore unique Greek islands by sea.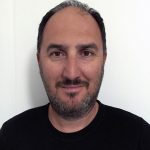 Antonis Lekanidis – Drone Photographer
Antonis has over 10 years of experience as a Drone Operator in documentaries, news, sports, films, and commercials. He has also been a Broadcast Engineer for over 20 years on a variety of projects on Greece's television networks and also has over 3 years of experience as a DSNG (Digital Satellite News Gathering) Operator covering some of the most prestigious sports and news events around the world for major international broadcasters.
His company, Helicam Greece, is the leading close range aerial video, photo and cinematography service provider in Greece.
Production Team (Ann Arbor)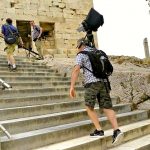 Rob DeMilner – Video Producer and Director
Rob has a degree in Television and Film from Eastern Michigan University. He worked as a Documentary Cameraman/Editor for Public Television in Detroit for several years and as an Advertising Producer in Southfield. Besides studio video productions, he also can be seen around campus with his camera shooting video for numerous projects.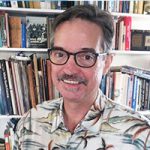 Tom Bray – Photographer
Currently a Converging Technologies Consultant at the Digital Media Commons/Duderstadt Center and a member of the faculty of the Stamps School of Art & Design, Mr. Bray has been a media, theater, performance and event professional for more than 30 years, and working in higher education for over 20.
His fluency in both the technical and artistic sides of  media-rich projects enables his colleagues to extend their reach and delight their audiences, in or out of the classroom.
For the Paul in Athens film,  he applied his talents in the field, collaborating with the team to improve the quality of both the script and the technical aspects of shooting.  Previously, he had designed the workflow for creating virtual versions of objects in the Kelly Museum of Archeology.
Mr. Bray continues to research new ideas and to apply his experience and knowledge to the appropriate application of technology to the teaching, learning, research, and creative pursuits of the University of Michigan.
And he still retains his curiosity about what's around the next corner.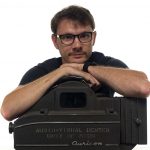 Paul Sutherland – Second Unit Director
From the U of M's Screen Arts and Cultures Department where he works as a New Media Technician and Instructor, Paul is the Athens project's Second Unit Director.  Paul graduated from the Screen Arts & Cultures Department, and has had his work shown on G4 television, College Humor, and the Late Late Show with James Cordon.  He has been nominated for a Michigan Emmy three times and specializes in documentary production.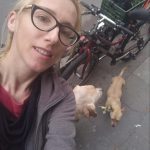 Racheli Menshikova – Associate Producer
Rachelle Menshikova was a line producer of the Paul in Athens film on its pre-production and production stages. She was responsible for script locations' scouting, budget, schedules, human resources and handling any problems that came up during this production.
Additionally, she has conducted the film's preliminary research, coordinated the pre-production trip as well as its AV documentation and summaries.
Rachelle is an independent media maker, working as DP and editor for various production companies in Israel. She holds a BA from Bezalel Academy of Arts and Design in Israel and MFA in  Electronic Media Arts , RPI, Troy, NY.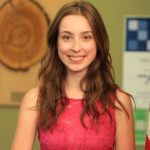 Carina Fodor – Project Coordinator
Carina is the Project Coordinator for the TLTC Ancient World Project. She oversees all plans, schedules, and documentation and ensures that project deadlines are met. She also provides administrative support to the project director, Yaron Eliav, as well as the entire AWP team. Carina holds degrees in both Statistics and Economics from the University of Michigan.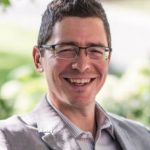 Anthony Meyer – Research Associate
Anthony Meyer holds a PhD in Religious Studies from McMaster University, where he specialized in Early Judaism and Christianity. He is currently a Postdoctoral Research Fellow at the University of Michigan and Lecturer in Jewish and Roman History. His teaching and research span the Hebrew Bible, Septuagint, Dead Sea Scrolls, New Testament, rabbinic literature, and religious traditions of the Graeco-Roman world. For the "Paul in Athens" project, Dr. Meyer provides academic expertise on the encounter between Graeco-Roman culture and nascent Christianity. He also creates investigative exercises that accompany the film to deepen student engagement with the material, geographic, and socio-historical environment of ancient Athens.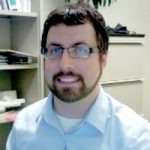 Johnathon Beals – Website Designer
Johnathon is an Instructional Designer with the Language Resource Center, and has worked to develop many of the technical resources used in the project, including the Land of Israel/Palestine course website, the Kelsey Experience site, and the Image Database. In addition, his background in anthropology and archaeology makes this an especially interesting project to be able to contribute to.